Wacky relationship quiz thing.
Your result for The Attachment Style Test...
The Waffler
You're not the most decisive person. You tend to be unsure what you want out of your attachments, and it's unlikely you've had more than mediocre relationships. You vacillate between trust and mistrust, and between low and high self-esteem. You probably have a couple of good friends who support you and believe in you, but you tend not to let things get too heavy. You like to sit on fences.
Fictional character with whom you might identify: Xander (Buffy the Vampire Slayer), Amelie (Amelie)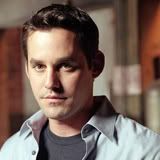 Take The Attachment Style Test at HelloQuizzy
I managed to eat some stuff and feeling a little better.